Can you believe it's already September? We're heading towards the time of year where the leaves start to fall and the weather gets a bit colder (apparently two weeks of a heatwave is all we get this year) and we're all preparing ourselves for the final leg of 2021.
August was a mammoth month for us at StrategiQ – we welcomed some amazing new faces, launched some awesome websites, and carried on doing some super cool marketing, as we always do!
With it being a new month, it also means there's a new MVP to award the crown to for their above and beyond attitude and care during the month of August. Let's dive into some of the nominations from our August cohort…
"This month my nomination for MVP goes to Bex, simply because she's an absolute hero. Nothing is ever too much for her, she provides the team with care and support, whilst smashing every single task. I'm not sure she's aware of how much of an impact she has. She lives by StrategiQ values and that is exactly why she should be MVP."
"This month my nomination goes to Dan. I've not worked with him loads in recent months, but the times that I have I've been so blown away with his attention to detail and focus. He's always got a solution to any problem and takes total accountability of the quality of his work. Dan is a delight to work with, and I feel like he has come close to winning MVP nearly every month since joining, so it's about time he got the win! :)"
"What a month August has been, with a lot of annual leave and website deadlines, it's been a blur as the last month of the financial year has concluded. Firstly – shout outs to the SEO team and Oli and Levi in particular who are pushing new boundaries with their first conference talks at BrightonSEO – representing our agency and sharing their expertise for the first in-person conference in 2 years. MVP for August however has to be someone who has stepped up and consistently looked beyond his own station in the absence of the department director. Regularly checking in on the team, and raising concerns and actions when they arose – Duncan took the helm superbly during Tom's annual leave. A really strong month from a colleague who puts the extra hours in to maintain standards, deadlines and doesn't hide from the wider collective team and standards."
"An unsung hero, Kirsty always has a solution for any financial challenges and seems to have every scenario planned out. Kirsty is both pragmatic and empathetic, able to take new information and quickly offer options. Calm and focused I never fail to feel that Kirsty is in control, whatever happens."
"Roisin goes from strength to strength every month and is really showing her skillset with her new role. She's always on hand to help – she's honest, on the ball, helpful, kind, patient, and just keeps everyone sane during chaos. Roisin has continued to show her huge value to the team by keeping us all organised, up to date and happy with projects and clients alike. She has a magic touch for reassurance and calm during projects and it has certainly shown in her last few projects that have had really tight deadlines. She definitely deserves a day to herself and a tasty dinner!"
What a lovely bunch of nominations, and as usual, they're well spread across the agency. However, there can only be one winner! (most of the time). This month's winner really did go above and beyond. His creative ideas, proactivity, dedication and tenacity has secured him the top spot with the most votes for August.
August's winner is none other than our very own video superstar, Mike Wilson! Mike has been up to some incredible R&D this month, piloting some new exciting content for StrategiQ and really showcasing his expertise. Let's read a little more about why Mike was voted our MVP!"
"Mike would be, hands down, the most worthy winner of MVP this month. Ambition – Mike always strives to be better. He never fails on his training and he's continually looking for ways to raise the people's profiles around him. Look at the internal video he produced as a concept for StrategiQ earlier this month. Invested in people – His collaboration with Keiran and Sam is only bettering our video and animation service, which in turn, is helping everyone around him be better too. I love seeing the new video coming out of the team at the moment. On top of the planning, admin, sales calls, and R&D, I'd challenge anyone to tell me this guy doesn't genuinely care.Thank you for your hard work this month Mike. I want to shout out Sam too, who is working equally as hard in those areas – Mike's R&D video concept just pipped you to the post for me though."
"This month I would like to nominate Mike for MVP. You can see that Mike is always working like an absolute trojan filming, editing and dealing with our video content. What's really impressed me this month though is Mike's commitment to R&D and pushing the StrategiQ brand forward. This was recently demonstrated through his internal video concept and also the way in which he's constantly looking for new ways to film, use lighting etc. Keep up the great work and content Mike!"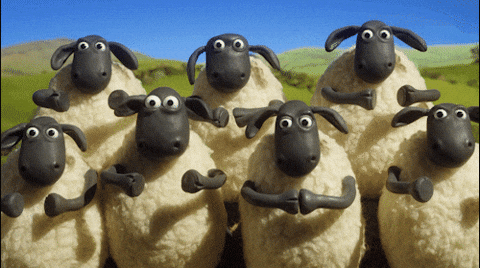 "Another tough month to pick my MVP, but for me this month Mike wins it! Mike has put a real shift in whether it's filming early or editing late and definitely deserves a hard-earned duvet day. To top it off, the new video concept he's piloted is incredible and has buckets of potential – excited to see how that evolves. The process from idea to production is a real credit to Mike's get up and do it attitude."
"Mike for MVP this month. The backyard sessions are just one of the great ideas and examples that showcases Mike's skillset and creative enthusiasm for StrategiQ! A great format expertly delivered and superbly executed. Can't wait to see more of this!"
Congrats, Mike – enjoy your duvet day and dinner out on us, and thanks for all your hard work!
Wanna join the team? You could be our next MVP! Take a look at our open positions on our website or get in touch with us directly.