When I was younger I assumed the stages going from education to career would be an easy one, but this wasn't the case. In high school and sixth form, marketing was not a subject that was offered or talked about and at this time, I was unclear about what I wanted to do in my future. So when I read my University prospectus, I found my strengths matched up with the description of the Advertising and Marketing course available. 
In my first agency side blog, I have teamed up with my fellow graduate colleagues to share advice and tips to any school leavers/graduates who might be thinking of joining a marketing agency or searching for employment.
My university journey and what I learnt 
I had 3 years of lectures and seminars, partying and making amazing friends … can't be all about studying right? 
By the end of University, I gained a wide range of marketing skills such as advertising, content creation, writing blogs, as well as conducting my own research for my dissertation. I even learnt a large number of key marketing acronyms, sounds silly but this has helped me to understand some marketing talk in my first few weeks at StrategiQ!!!
Here's what Imogen learnt at University… 
"It was starting university when I began to think more in depth about my career path. University was great as it allowed me to consider which discipline best suited me, managing my assignments and deadlines also helped prepare me for the world of work. In my final year I started an internship as a sales and marketing assistant which was a good opportunity to develop my industry experience"
Finding jobs after leaving university
Having completed my degree, I knew the next step was to find myself a marketing job or gain experience. Sadly, sleeping in on a weekday or wearing pyjamas throughout the day was not allowed anymore. I was little worried, as I had heard stories of the lack of graduate roles available due to the pandemic. 
Job listing sites unfortunately did not work for me, so I knew I had to try another way. I researched local agencies close to me and browsed their careers section. It was also helpful to follow their social media to see who they were as an agency and to make a connection with them. This is how I found StrategiQ and now I am a part of this amazing agency and have my first role in marketing. 
Be proactive! I recommend to ask agencies if they offer any work experience. It will give you a chance to learn and develop your skills, gain valuable on the job experience, contribute to your portfolio and who knows, by the end of your work experience, you may be offered a job! 
Daisy Shares…
"One of my top tips would be to become proactive! Get ahead of the game and start reaching out to agencies before you've even finished university because by this point so many students will be looking for their first job which instantly makes finding employment harder"
Imogen Shares…
"Covid-19 was a tricky time for all of us, but it's the individuals who remain proactive and determined to gain the relevant skills that stand out from the crowd. Whether it be freelance work, internships or even work experience… Every little helps"
What I have learnt so far in my first month at StrategiQ 
My first month at StrategiQ has been one filled with knowledge, expertise and an exciting buzz in the agency office. So far I have learnt how to operate within an agency and how everyone comes together to help one another whilst working in a fast-paced environment. I have learnt how to take control of the key marketing channels like social media, apply tone of voice and use new tools to schedule regular posts, keeping our followers connected to our brand, as well as being valuable for generating potential leads. Plus, now I have written my own blog, WOW!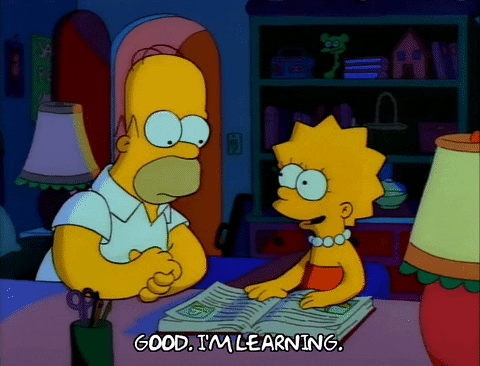 I think back to my social media marketing module in 3rd year and how I thought I knew a lot when creating the social content pieces for my assessment. But ohhh noooo, that was just the beginning, I have found out how much more there is to master in marketing and I am so excited to keep on learning!
This is what Imogen has learnt so far at StrategiQ: 
"StrategiQ has really supported me in developing my skills in all the different aspects of digital marketing. From social media management all the way to web development, including lots of different industries too!"
Why you should work at a marketing agency 
Working in an agency environment has given me the chance to learn from so many colleagues that all have expertise in different areas of marketing. As long as you are willing to learn, university experience is not a necessity but it is helpful. I have already had so much training to develop my skills and knowledge, and am now thinking that I would love to be a social media expert in the future. It gives you the opportunity to work with incredible clients, train in different areas, as well as the wider aspects of attending marketing events and making great friends.
Need any more convincing? 
Daisy says:
"Being exposed to so many different experts is such a great opportunity to learn about different areas of the industry which you might not have been exposed to at university. Coming from a course in Graphic Design, I'm now able to dive into training around SEO and email marketing which is something that never would of been possible without the guidance and encouragement from other colleagues"
Imogen Says:  
"There's a real sense of buzz in the office, we're all working collaboratively towards the same goals on various different projects. We live and breathe what we do, working in a fast paced environment allows you to develop further and quicker than any other industry"
If you've got a way with words, images, people and strategy, and are plugged into what's 'now', you could have what it takes to enjoy a successful and stimulating career in marketing.
Want to join our growing team of juniors/ graduates? Check out our careers page or get in touch today!